I'd like to share some very happy news! Merry is doing much better and is improving medically!
The last blood transfusion boosted her hematocrit and it has steadily risen since. At last check, it was almost normal. Merry's appetite has returned, and she now LOVES steak and chicken livers (from when her foster family was trying everything to get her to eat!). Her energy level has improved and she is even asking her foster mom to go on walks now. As her treatment continues, the goal is to get her healthy enough to undergo heartworm treatment in the future. Throughout it all, Merry has been, and continues to be, a very loving and snuggly dog, who truly enjoys being around people.
Here is an updated picture of Merry—looking more alert and healthier!
It's hard to believe Merry's puppies are only two weeks old! They have doubled in size (the largest puppy is almost 10 inches long and weighs 1lb., 9oz. (and even the smallest puppy is over 1 lb. now too!). Some of their eyes are now opening and they are crawling around a lot more….and I'm excited to watch their progress!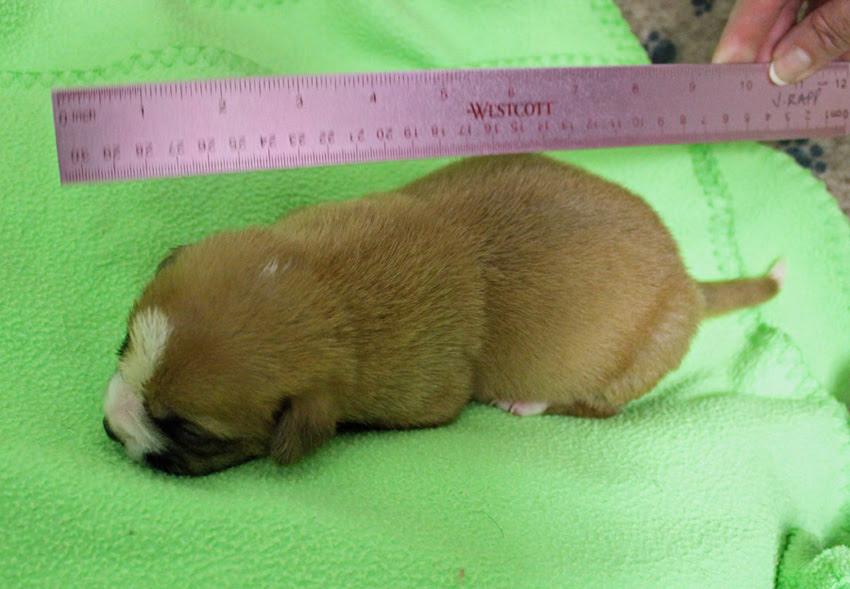 During the recent storm, they had the misfortune of losing power where the puppies are staying. This did not deter the dedicated puppy feeding team. The puppies were temporarily moved to one of the Board member's homes, where they could safely weather the storm, while the puppy team continued their around-the-clock care. Many, many thanks to the volunteers for their tireless efforts!
Want to catch a glimpse of bottle feeding the puppies in action? Click HERE for a short video clip (please excuse the image quality!)
Thank you so much to everyone who has donated towards Merry and her puppies!!
They have received an overwhelming and wonderful response in support of Merry. Over $4700 has been raised! Your generosity has helped to provide the lifesaving care she desperately needed, but she and her puppies will still need ongoing care.
If you would like to give, please click HERE! 
Love you all, Kathryn (the "Haute Angel")